myrtle



Joined: 02 May 2008
Posts: 26281

Back to top
Posted: 10/11/09 6:51 pm

::: Team Rights to Players
Reply

---

Richyy PD or other bright beings:
We were talking in the other thread about how long a team has rights to a player once they draft them and that part is clear when the player doesn't come to play. So my question is how long does a team retain rights to a player if they draft a foreign player and that player does come and play for them for one year? Said foreign player goes back to Latvia or wherever and refuses to come back to play for the team that drafted them. Does she become a FA at some point? Or does the drafting team retain her rights forever because she played for a year?

I'm thinking about Ann Wauters as an example. She played for NY, then didn't come back for a couple of years. Atlanta took her rights in the expansion draft (so obviously NY still held them at that time) then traded her to SASS. Or look at a player like Stepanova who hasn't played in the W for many years. Does Phoenix still retain her rights?

Thanks for your insight.




p_d_swanson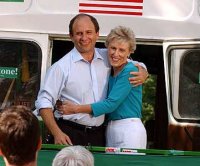 Joined: 01 Dec 2004
Posts: 9714

Back to top
Posted: 10/11/09 11:05 pm

:::
Reply

---

In the scenario you describe, where the player actually signs a contract, the team can place her on its Suspended List if she fails to honor the terms of that deal. It's slightly different if the player completes her original contract but doesn't have enough service time to be eligible for free agency, and then elects not to play the following season. In that case, the team can place her on its Reserved List and retain her rights in perpetuity by making Qualifying Offers each season...

There is now a finite number of players (it's been gradually reduced from unlimited to, I believe, three total) a team can carry on these lists at any given time. Some names currently falling under this umbrella are Leuchanka (Atlanta), Macchi (Chicago), Maltsi (Connecticut), Korstin (Phoenix), Bibrzycka (San Antonio) and Zara (Seattle). As to Stepanova, she became a free agent following the 2007 season when the Mercury elected to use their two available Core Designations on Tangela Smith and Penny Taylor...